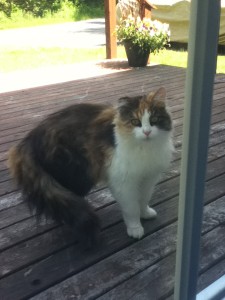 We at Peaceful Acres would like to extend our condolences to those experiencing or anticipating the departing of their beloved pet. We understand that this is a very tough time for your family. The staff at Peaceful Acres will be available to answer questions and help during this difficult time. With over 35 years of combined pet cremation experience, our family has the training and experience to help you with the loss of your companion.
Our Company
In 1994 Norman Cumben started Peaceful Acres Pet Cemetery in order to give people a place to lay there pets to rest. Shortly after the cemetery began he saw the need for cremation services. Norman loved Peaceful Acres and enjoyed operating it with his family, while instilling values of honest work and compassion. In 2008 Norman passed away, leaving Peaceful Acres to his two sons and wife. Peaceful Acres has grown over the years, with over 200 privately buried pets in our cemetery. Cremation of pets has changed with technology over the years, we are proud to have a crematory that is specially designed for pets, and also is environmentally safe. Our family is committed to helping people through the loss of their pet, and will continue to do so.
Losing a pet can be devastating.  The act of cremation is a dignified and fitting act of farewell.